Finish Strong in 2015!
By Dr. Julianna Hynes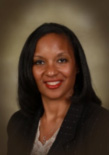 "Finish Strong!" What does it mean to finish strong? You usually hear it at the end of a pursuit like a race, a game or a goal and it's often encouraged by a coach, mentor or friend when you've already given most if not all of what you think you've got. But what does finishing strong look like? As we come to the close of the year and I begin thinking about Thanksgiving and Christmas plans, when the kids will be out of school and I plan to take some much needed (and deserved, I might add) time off, there's nothing I'd like more than to cruise to the end of 2015 rather than continuing to push.
However, when I began to think about "finishing strong", the driver and achiever in me was stirred up to give just a little more, to write one more article (this one) and to get ready for the coming year. So I thought I'd give you a few action items so that together, we can all, finish strong.
What goals have you yet to achieve this year? Is there time to still accomplish if not the entire goal, portions of it? Can you break it down into smaller parts that you can focus on over the final few weeks of the year? For example, before you fill up on holiday goodies, are there 5 more pounds you can lose? I know, what's the point, right? But if you can finish strong on this goal, you might be motivated to maintain your weight loss through the end of the year. How great would that be to start 2016 off without those additional pounds we often pack on? Or is there a project at work you can get done before the end of the year? Sure, it could probably wait until 2016 but why put it off?
Instead of waiting until December or New Years' Eve to set your yearly goals, can you do it now? Yes, right now (well, after you read this article). Carve out some time to think and to dream and to strategize and to plan. Don't wait. Have fun with it. Grab some friends and have a vision board party, schedule time with a coach, get inspired!
Can you get started on even one of your 2016 goals this year? Instead of waiting until January, which is often an arbitrary point in time anyway (every day can be a new beginning if we choose it to be), why not research schools, read a leadership book or sign up for a class now?
Answer this question: I would feel like I'm finishing strong this year if I could….make this statement realistic and achievable. Identify what's held you back to this point (it usually has to do with procrastination if it's truly a realistic and achievable goal) and then pull the trigger and do it! Don't wait. Choose someone to be an accountability partner. Support one another in finishing strong.
Like I said, there's nothing I'd like more, than to cruise into 2016 and ramp back up in January. But there's something powerful about finishing the year as strong if not stronger than I began it. And for those of you who like a good challenge, I dare you to finish strong too. You'll be pleased with the outcome – I guarantee it!